L. Lafleur emailed me the following question:
"I am inspired by your story and wigh to know how you used the cocount oil. I am diagnosed with similar condition"
DISCLAIMER: Please note that my blog post is for information only and does not intend to replace the advice of your doctor. Please consult your doctor for recommendations that are best for you.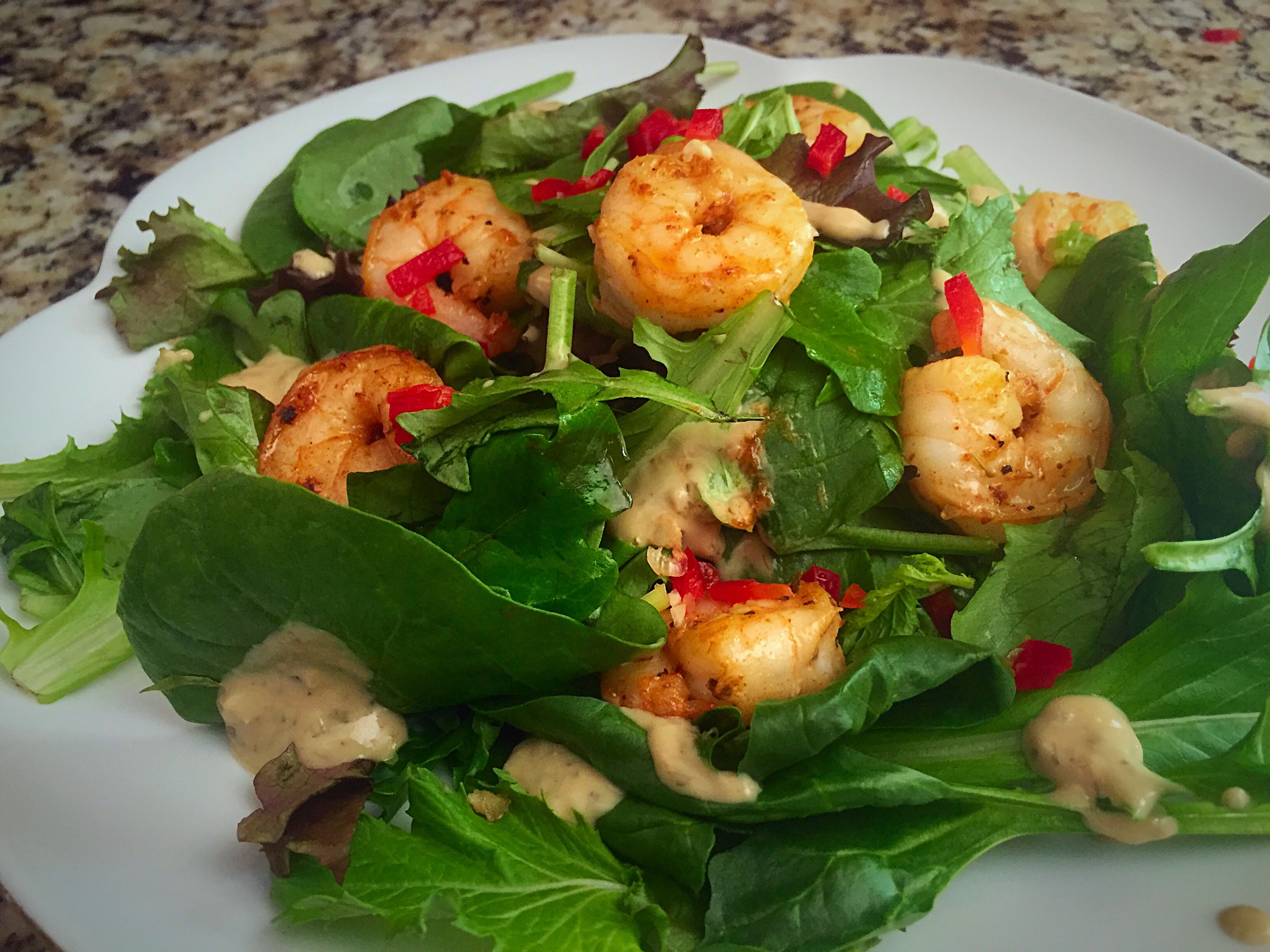 Coconut Oil Food Uses
1. Cooking at High Heat (Sautéing and Frying)
Coconut oil is great for cooking at a high heat because of its high smoke point. Many other oils like olive oil can oxidize when heated but because coconut oil is made up of healthy saturated fats it remains stable under high temperatures.
2. "Buttering Your Toast"
For breakfast in the morning, try spreading coconut oil on your sprouted grain bread, instead of conventional butter. The slight coconut flavor, more pronounced in the unrefined coconut oils, lends a lovely aroma and taste to your toast.
3. Natural Energy Booster
The medium chain triglycerides in coconut oil, when partnered with chia seeds, will give you an energy boost when you need a mid-afternoon pickup, or after a strenuous workout. Chia seeds are known to boost performance, and endurance while the coconut oil aids in digestion and metabolizing of the chia seeds. Mix 1 tablespoon coconut oil with ½ tablespoon of chia seeds, and enjoy from the spoon, or spread on sprouted grain bread.
4. Creamer for Your Coffee
Adding a spoonful of coconut oil to your coffee can give you an extra boost of energy and replace dairy creamer. If you put your hot coffee in a blender, with the coconut oil and your favorite natural sweetener, and blend, you will be amazed at the rich creamy flavor, without adding any dairy. In the Far East, many athletes blend their morning coffee with coconut oil and grass-fed ghee to increase performance and energy.
5. Chocolate Coconut Fondue
Enjoy dipping fresh fruit into dark chocolate? Well, by using coconut oil, dark chocolate has never been healthier, or easier. Slowly melt 1 tablespoon of coconut oil and 2 cups of chopped dark chocolate (preferably 70% cacao) together over low heat in a double boiler, stirring occasionally. If mixture is too tight, add a touch more coconut oil and stir until warm and melted. Transfer to a fondue pot, and dip with even more health-promoting foods like fresh strawberries, bananas, and sliced apples.
6. Boost Nutrients in Smoothies
Add 1 to 2 tablespoons of coconut oil to any fruit smoothie for a boost of cholesterol fighting compounds. Side benefit? It improves the texture and mouth feel of smoothies, while adding healthy fats to your diet.
7. Healthy Popcorn topping
Remember when you were a kid and visited your favorite theatre for a matinee? Remember the glorious smell that permeated the air? Chances are that it was popped in coconut oil. Pop organic corn kernels in coconut oil and then drizzle with just a touch more melted coconut oil and some sea salt.
8. Replacement for Non-stick Cooking Spray
In a non-stick skillet, sometimes eggs still stick. With coconut oil, that is no longer a problem. Add just a teaspoon or two of coconut oil to the pan, and melt. Add the eggs and cook as desired. Cleanup will be a breeze.
9. Create Healthy Homemade Mayonnaise
Use as oil in homemade mayonnaise recipe mixed with egg yolks. In a blender, combine 4 egg yolks, 1 tablespoon apple cider vinegar, and ½ teaspoon dried mustard. Blend until combined. With blender still running, slowly add 1 cup coconut oil (melted), and ½ cup olive oil to create an emulsion. If you add the oils too fast, the mayo will break. If this happens, all is not lost; add ½ tablespoon of tahini, and blend until smooth.
10. Topping For Baked Potatoes
Put coconut oil on baked sweet potatoes in place of conventional butter and then sprinkle on cinnamon. Also, use it for baked sweet potato french fries with some rosemary and sea salt.
11. Replace Unhealthy Fats When Baking
Yes, you can bake with coconut oil. Use the same amount as butter or vegetable oil that is called for in the recipe. For biscuits, pie crusts, and other preparations where the fat is to be cold, freeze the coconut oil prior to using. Use coconut oil to grease baking sheets and cake pans, and your baked goods will simply slide right out.
12. Make Homemade Healthy Granola
Homemade crunchy granola made using heart-healthy nuts is a great treat for breakfast, or as the star in a fresh fruit parfait in the evenings. Combine 3 cups of old-fashioned oats, 1 cup chopped almonds, 2 teaspoons cinnamon, ½ teaspoon salt, 1/3 cup honey or maple syrup, and 1/3 cup coconut palm sugar together in a large bowl. Melt 1/3 cup coconut oil and drizzle over, and then mix to combine. Bake on a cookie sheet at 350 degrees for 5-7 minutes, and then rotate in the oven, and continue baking for another 5-7 minutes. Turn off oven, and allow to sit for 30 minutes. Remove from oven, and break into clusters.
13. Sports Drink Replacement
Coconut oil gives the body quick energy in the form of its quick acting MCFA fats. Instead of relying on sugary processed drinks, try adding coconut oil and chia seeds to water with fresh fruit.
14. Natural Throat Lozenge
Use coconut oil in place of store-bought lozenges that are usually made using artificial flavors and colors. Try swallowing ½-1 teaspoon of coconut oil up to 3 times daily to ease the pain of a sore throat or cough, and combine licorice root tea with coconut oil for a natural throat soother. Try adding licorice root (fennel root), honey, and lemon too for an extra immunity boost again viruses and colds.
15. Prolong the Freshness of Eggs
You can use coconut oil to seal the pores in an egg shell and prolong the life of the eggs in your refrigerator. Try swiping a small amount of oil over the shells of the eggs and leaving it to penetrate, which will help prevent exposure to oxygen. This method should extend the life of your eggs for 1-2 weeks.
Coconut Oil Beauty & Skin Uses
1. Natural Skin Moisturizer
Using coconut oil for skin health works well as a moisturizer for your face. It absorbs quickly, and is non-greasy. At room temperature, coconut is a solid, but it quickly melts when it comes into contact with hands. Before bed, wash your face, and pat dry. Warm a dollop the size of a pea in your hands and rub in a circular motion into your face. Let sit for 5 minutes, and then wipe off what is still on the surface.
2. Wrinkle Reducer
For areas of concern around eyes, dab just a touch around the eyes to help fight pre-maturing aging. Leave the oil on overnight to soak in, and wake up looking refreshed. Combine with frankincense oil for additional anti-aging benefits.
3. Natural Makeup Remover
Just a small dab of coconut oil will quickly liquefy eye makeup, making it easy to wipe off. Rub coconut oil gently onto the upper lids and lower lids in a circular motion. Wipe off with a warm cloth. The benefit over commercial eye makeup removers, is that coconut oil will not sting or irritate eyes, and as a bonus, will help to hydrate around the eyes.
4. Lock in Moisture After Showers
After your shower, apply coconut oil liberally all over your body. Coconut oil will hydrate dry skin, and helps to soothe skin after shaving. As a bonus, coconut oil has a natural SPF and is great to protect your skin from sun damage. If you are applying to the bottom of your feet, do so outside of the tub, so as not to slip.
5. Lip Balm
Dry chapped lips can happen during any season. Commercial lip balms are packed with unhealthy (and potentially toxic) ingredients, which is particularly concerning since we put them on our lips. The healing properties of coconut oil helps to nourish the lips, provides a touch of sun protection, and most importantly, is safe to consume. Combine 2 tablespoons of coconut oil with 2 tablespoons of beeswax, and 1 tablespoon of shea butter in a nonstick saucepan. Warm slowly until melted. Use a small funnel to refill used lip balm containers. Allow to set up for 6 hours.
6. Personal Lubricant
Coconut oil is an effective and safe personal lubricant. Unlike commercial preparations, its anti fungal, antibacterial, and antimicrobial properties help keep the vaginal flora healthy. (One note: avoid using coconut oil or any oil with any latex contraceptives, as it can corrode the latex.)
7. Natural Mouthwash
Mix equal parts of coconut oil and baking soda, and then add a few drops of peppermint essential oils. Use daily to help whiten teeth, improve gum health, and freshen your breath. According to researchers at the Athlone Institute of Technology, the antibiotic properties of coconut oil destroy the bacteria that causes tooth decay.
8. Coconut Oil Pulling
To improve the health of your teeth and gums, oil pulling with coconut oil, is the way to go. In Ayurvedic medicine practice, oil pulling is used to detoxify the mouth, killing bad breath, fighting bacteria, cures tooth decay, and helps to boost the immune system. Swish 1 tablespoon of coconut oil immediately after rising in the morning. Spend 10-20 minutes swishing; do not swallow the oil. Spit the oil into the trashcan (not into the sink!) and rinse with sea salt water.
9. As a Gentle Face Wash
Coconut oil can be used in natural face wash recipe to cleanse and moisturize. Mix with lavender oil, tea tree oil and raw honey for best results.
10. Wound Salve
Coconut oil has been used for thousands of years to speed healing of rashes, burns, and open wounds. You can use it just like you would neosporin. To make a homemade neosporin mix coconut oil, frankincense, lavender and melaleuca oil. The antibacterial and anti-fungal properties of coconut oil help to keep the area free of infection, and the lauric acid in coconut oil helps to speed healing.
11. Cellulite Solution
To fight stubborn and unsightly cellulite, mix 1 tablespoon of coconut oil with 10 drops of grapefruit essential oil and massage in a firm circular motion into affected areas. Follow with dry brushing to help stimulate circulation and encourage cellular detox.
12. Massage Oil
Coconut oil is a soothing and conditioning massage oil. Add a couple of drops of lavender oil and peppermint oil to help heal sore muscles, and stimulate mindful relaxation.
13. Nail Cuticle Oil
Apply coconut oil to your finger beds to reduce the risk of developing fungal infections and to make it easier to push back cuticles so your nails can naturally grow more quickly. If you go to manicure salons to get your nails done, you may be at risk for coming into contact with serious viruses and bacteria that often live on salon equipment, so coconut oil offers another layer or defense.
14. Soothing Foot Rub for Cracked Heels
Find relief for your dry, cracked heals naturally by rubbing them with coconut oil and allowing the oil to penetrate your skin. Try using 2 tablespoons of oil for both heels, and feel free to add other essential oils- like lavender oil- which can help to further reduce dryness and bacteria, plus give your feet a nice, relaxing scent.
15. In-grown Hair Treatment and Preventer
Rub areas where you frequently shave or are prone to bumps and infection with coconut oil. The oil helps to soften skin so hair can easily grow through the follicle properly without becoming ingrown, plus it kills bacteria at the same time.
16. Prevent and Treat Dandruff
This can help to encourage new hair growth, and will discourage dandruff. Rinse well (and then rinse again), and then style as usual. Your hair should be healthy, shiny, and full of body. If the coconut oil weighs your hair down, use less the next time, and rinse well.
17. Hair Texturizer and Gel Replacement
Many commercial brands of hair gel and mouse contain alcohol which dries out your hair, not to mention many other toxic chemicals and fragrances. Try using a bit of coconut oil rubbed into the ends of your hair to hold its style and condition it at the same time. The oil prevents fly aways and adds extra shine too.
18. Natural Vapor Rub and Cold Remedy
Combine coconut oil with eucalyptus oil and rub the mixture on your chest or the chest of your children to open up your airways and facilitate breathing. Together these two work to increase circulation and clear congestion to help you get a good night sleep when you're sick.
I really hope this helps Ms. Lafleur.
FOLLOW SUMPTUOUS BITES ON SOCIAL FACEBOOK, INSTAGRAM, PINTEREST, AND YOUTUBE..
SUBSCRIBE, SHARE, AND COMMENT!!
Got a question for Nola? eMail Eat@SumptuousBites.com
#LovePeaceAndFood
Thanks to Draxe.com for info on additional uses for coconut oil!